Be Ready for
Welcome to Indian Medieval Armour, the ultimate destination for high-quality armor designed for historical martial arts and combat reenactment enthusiasts. With our extensive range of sturdy and affordable armor, we cater to the needs of individuals who participate in sports such as HMB, SCA, Bohurt, full contact combat, and medieval combat reenactment.
Helmets – Unyielding Protection for the Battlefront:
Our collection boasts a wide selection of helmets crafted with meticulous attention to detail. Whether you prefer the full-faced bascinet, armet, or sallet with visor, our helmets provide exceptional protection while maintaining historical accuracy. Discover the perfect headgear to keep you safe on the battlefield, available at our shop
Body Armor – A Fortress of Defense:
Step into battle fully prepared with our range of body armor. From traditional gambesons that provide padded protection to sturdy maille (chainmail) and authentic plate armor, our selection ensures your safety without compromising on historical authenticity. Explore our assortment at Indian Medieval Armor and find the perfect suit of armor to shield yourself in the heat of combat.
Gauntlets – Unleash Your Strength:
The hands are a warrior's most valuable asset, and we understand the importance of protecting them. Our gauntlet collection includes a variety of styles, such as hourglass gauntlets, mitten gauntlets, and articulated plate gauntlets. Designed with comfort and durability in mind, these gauntlets offer full range of motion and reliable hand protection. Find the ideal gauntlets to complement your armor ensemble at IMA.
Leg Armor – From the Waist Down:
Your legs require equal protection during combat, which is why we offer a range of leg armor options. Whether you need plate greaves, cuisses, and poleyns to safeguard your lower limbs or prefer the flexibility of maille chausses, our selection has you covered. Explore our leg armor collection and equip yourself for relentless battles.
Arm Protection – Armored Might:
Guard your arms with confidence using our top-of-the-line arm protection. Our plate arms, articulated vambraces, and maille sleeves strike the perfect balance between flexibility and defense, allowing you to maintain both agility and protection. Discover our arm protection options at IMA and enhance your combat capabilities.
Torso Protection – Unyielding Defense:
The heart of your armor lies in the torso protection. Choose from our range of breastplates, cuirasses, brigandines, or gambesons reinforced with plates to ensure unwavering defense during combat. Our meticulously crafted torso armor provides the utmost protection without compromising on comfort or style.
At IMA we pride ourselves on being renowned sellers and manufacturers of armor for HMB, SCA, Bohurt, full contact combat, and medieval combat reenactment sports. With our dedication to safety, historical accuracy, and affordability, we strive to deliver armor that exceeds your expectations.
Browse our website today and discover the perfect armor pieces to enhance your combat experience. With our unrivaled selection and commitment to customer satisfaction, we are your trusted source for all your armor needs. Join the ranks of warriors who choose Indian Medieval Armour and unleash your full potential on the battlefield.
Welcome to IMA, your ultimate destination for high-quality armor, costumes, and accessories designed for cosplay, live-action role-playing (LARP), and Halloween enthusiasts. With our extensive range of meticulously crafted pieces, we cater to the needs of individuals who want to bring their favorite characters to life, embark on epic fantasy adventures, or make a statement during Halloween festivities.
Armor – From Fantasy to Reality:
Our collection of armor is a testament to craftsmanship and attention to detail. Whether you're looking for medieval, futuristic, or fantasy-inspired designs, our armor pieces are meticulously created to capture the essence of your favorite characters. Explore our selection and discover the perfect armor to transform yourself into a formidable warrior for cosplay, LARP events, or even Halloween parties.
Costumes – Embrace Your Alter Ego:
Embody your favorite characters with our stunning collection of costumes. From heroes and villains to iconic figures from movies, video games, and literature, our costumes are designed to transport you into the world of imagination. Whether you're attending a convention, participating in a cosplay competition, immersing yourself in a LARP adventure, or seeking the perfect Halloween ensemble, our costumes will make you stand out with authenticity and style.
Halloween Costumes – Unleash Your Spooky Side:
Prepare for the haunting season with our specially curated Halloween costume collection. From classic monsters to pop culture characters, our Halloween costumes are crafted to help you embrace your spooky side. Whether you're trick-or-treating, attending a themed party, or joining a thrilling haunted event, our costumes will ensure you're the center of attention and create lasting memories.
LARP Gear – Adventure Awaits:
Gear up for thrilling LARP adventures with our specially designed equipment. From weapons and shields to accessories like belts, pouches, and props, our LARP gear is crafted to withstand intense battles while providing a safe and immersive experience. Immerse yourself in the world of LARP with confidence, knowing that our gear meets the highest standards of quality and durability.
Affordability and Quality – Your Satisfaction Guaranteed:
We believe that exceptional armor, costumes, and Halloween ensembles should be accessible to all enthusiasts. That's why we strive to offer competitive prices without compromising on quality. With Indian Medieval Armour, you can trust that each piece is crafted with meticulous attention to detail and designed to fulfill the demands of cosplaying, LARPing, and Halloween celebrations.
Crafted with meticulous attention to detail, our collection showcases a range of leather armor pieces and accessories that combine style and durability. From leather bracers and breastplates to lamellar armor, costumes, bags, and belts, we offer an extensive selection to suit your needs.
Expertly crafted from premium leather, our helmets offer a comfortable fit and excellent defense during combat reenactments, LARP events, or cosplay adventures. Choose from a variety of designs, including classic Viking helmets, medieval Templar helmets, or fantasy-inspired creations, and experience the perfect blend of historical accuracy and modern craftsmanship.
Our leather bracers are the perfect combination of form and function. Designed to add a touch of rugged style to your outfit, our bracers are crafted from high-quality leather and adorned with intricate designs. Discover a variety of styles, from simple and elegant to intricately embossed, and elevate your warrior ensemble with these essential Leather arm guards.
For those seeking reliable chest protection in LARP battle without compromising mobility, our leather breastplates are the ideal choice.  Our leather breastplates crafted to ensure comfort, style and durability. Offered leather lamellar feature carefully constructed leather plates laced together to create a formidable defense. These lightweight yet sturdy armor sets provide excellent protection while allowing for ease of movement, making them perfect for reenactments or cosplay events.
Leather Costumes – Unleash Your Imagination:
Unleash your imagination with our collection of leather costumes. Whether you're a fan of fantasy, historical reenactments, or immersive role-playing, our leather costumes will transport you to another world. From rugged adventurers to dashing rogues, our meticulously crafted leather ensembles capture the essence of your favorite characters and make a lasting impression.
Leather Bags and Belts – Function Meets Style:
Complete your outfit with our stylish leather bags and belts. Designed with both functionality and aesthetics in mind, our leather bags provide ample storage for your essentials while adding a touch of authenticity to your look. Complement your attire with our sturdy leather belts, featuring intricate detailing and adjustable sizing for a comfortable fit. Explore our collection and discover the perfect accessories to enhance your ensemble.
You landed to the ultimate destination for top-quality medieval and historical armor replicas designed specifically for the movie and theater industry. With our extensive collection of meticulously crafted armor pieces, we provide an unparalleled level of authenticity and attention to detail that will elevate the visual impact of any production.
Medieval Armor Replicas – Embody the Essence of the Past:
Our medieval armor replicas are carefully crafted to capture the essence of historical eras, bringing an air of authenticity to any movie or theater production. Whether you're recreating the grandeur of knights in shining armor, or portraying the rugged warriors of the Viking age, Templar, Gladiator, Mongol, Ottoman etc. our replicas are meticulously designed to transport audiences back in time. Experience the unmatched craftsmanship and attention to detail that our armor replicas offer, ensuring an immersive and visually stunning experience.
Historical Armor Replicas – Uncover Forgotten Legends:
Delve into forgotten legends and long-lost eras with our historical armor replicas. From ancient civilizations like the Roman Empire to the samurai warriors of feudal Japan, our replicas are meticulously researched and recreated to transport audiences to these captivating times. Our commitment to historical accuracy ensures that each piece reflects the authentic style, materials, and craftsmanship of its respective era, making it the perfect addition to any historical production.
Customization – Bring Your Vision to Life:
At IMA, we understand the importance of capturing the unique vision of each movie or theater production. That's why we offer customization options to bring your ideas to life. Whether you require modifications to existing replicas or seek bespoke creations tailored to your specific requirements, our skilled artisans will work closely with you to ensure that every detail is perfected. Let our expertise and craftsmanship turn your vision into a breathtaking reality.
Quality and Attention to Detail – Elevate Your Production:
We take great pride in the quality and attention to detail of our armor replicas. Our commitment to quality ensures that our replicas not only look stunning but also withstand the demands of film and theater productions, allowing your cast to perform with confidence and authenticity.
Browse our website today and unlock the world of medieval and historical armor replicas for movies and theater. With our exquisite craftsmanship, dedication to historical accuracy, and commitment to customer satisfaction, Indian Medieval Armour is your trusted source for all your armor replica needs.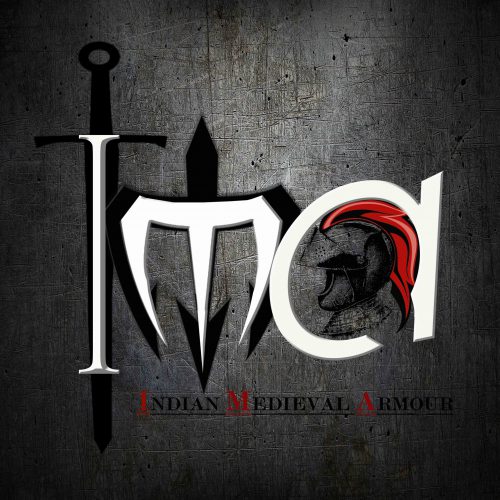 About Indian Medieval Armour
Indian Medieval Armour
Here you will find everything to create any character from Ancient history to present. We are providing clothes, Armour, prop, weapon, shoes, chainmail and all type of costumes to play unique character from ancient and medieval age to 19th century.
Indian Medieval Armour is based in Meerut which is the historical town of North India. We are globally famous for our excellent handcrafted goods and art wares. Our fine workmanship and articles attract millions of buyers from all around the globe. Our products are widely acknowledged for their excellent finishing and craftsmanship in various countries including the United States, Germany, United Kingdom etc.
Production and Quality Statement
Indian Medieval Armour
Our manufactured products are replicas inspired by historical originals. For construction and production of our goods we employ the best grades of leather, brass, iron, aluminum, glass, wood, rubber, foam and other raw materials sourced from authentic vendors
We prioritize modern process (semi automatic machine and technology) over pure historical process to manufacture products. Our production is however reasonably historically accurate concerning construction design, physical strength and finishes. Safety of use is one of our main points of concerns as we make weapons and armors for entertainment and role playing, not for terror or suffering. The finished articles are inspected for their finishing and other technical specifications, thus allowing the movement of only the best items from the facility.
We offer specialized products for
Reenactment of historical battles
Contact fighting sport – HMB, IMCF
Living history, SCA
Artistic performance
Recreating of historical coinage